Early Reading and Phonics at Selwyn
Curriculum intent
We believe that being able to read proficiently is the 'gateway to learning' in all curriculum areas. Early reading, including the teaching of systematic synthetic phonics, provides the foundation for academic success and lifelong opportunities. As a result, reading is at the heart of our curriculum; once children know how to read this skill is transferable in all subjects.
We value and encourage the pupils to read for enjoyment and recognise that this starts with a whole school approach to a love of literature. We aim for our phonics curriculum to support children with the development of communication and language, helping them to close the vocabulary gap. Our key priority is for all children to leave key stage one as independent, resilient readers who are able to read and decode and read sight words, with a passion and curiosity for different types of literature, which will help them to engage in all areas of curriculum.
Curriculum implementation
The graphics below provide an overview of the way in which we teach early reading and phonics at Selwyn.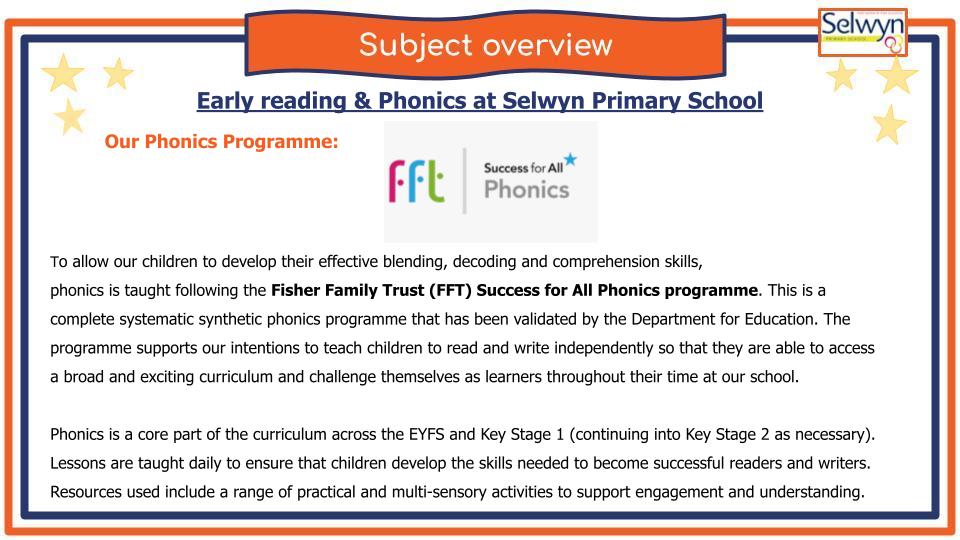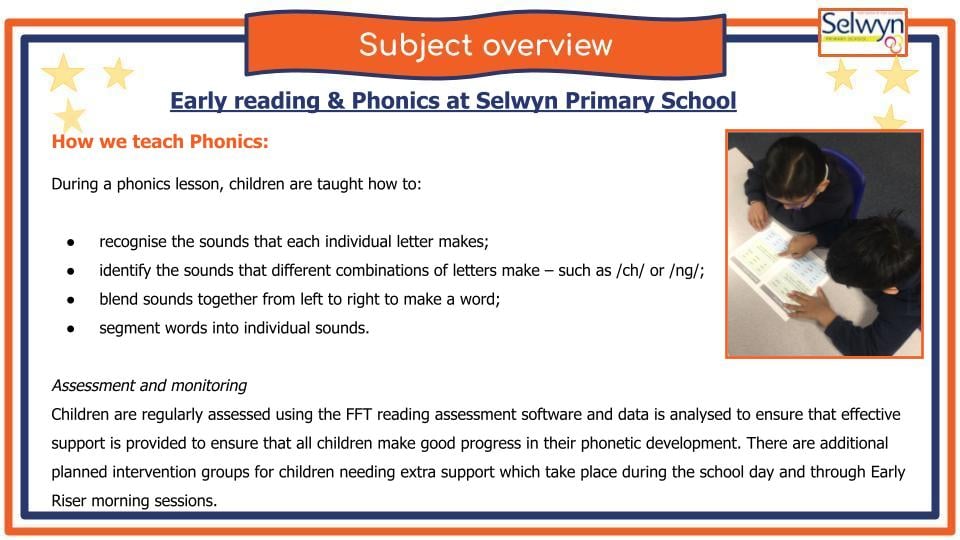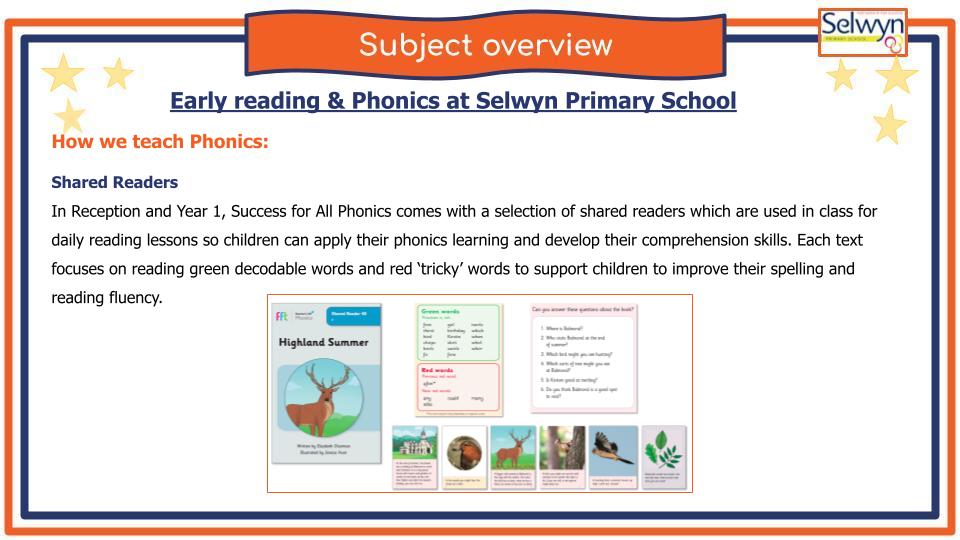 Click here to access our library of Shared Readers.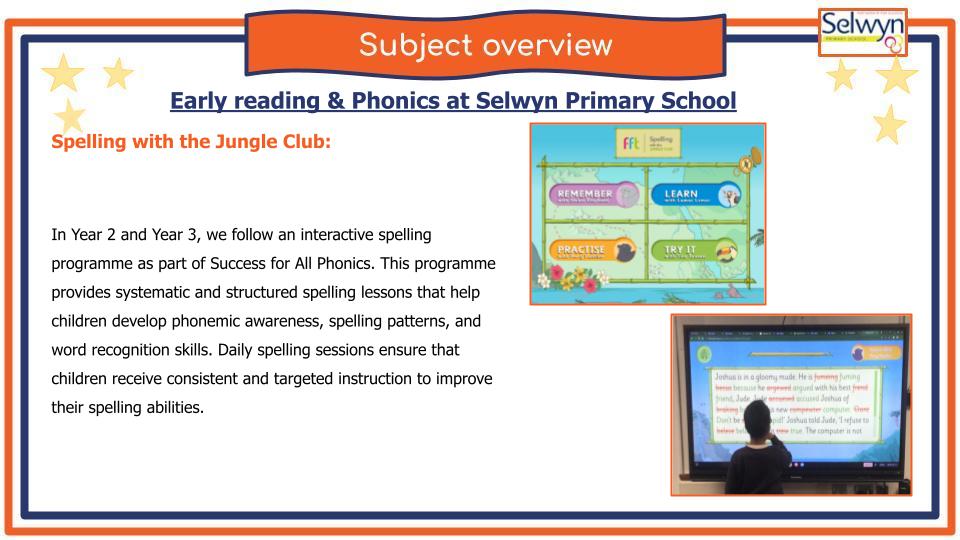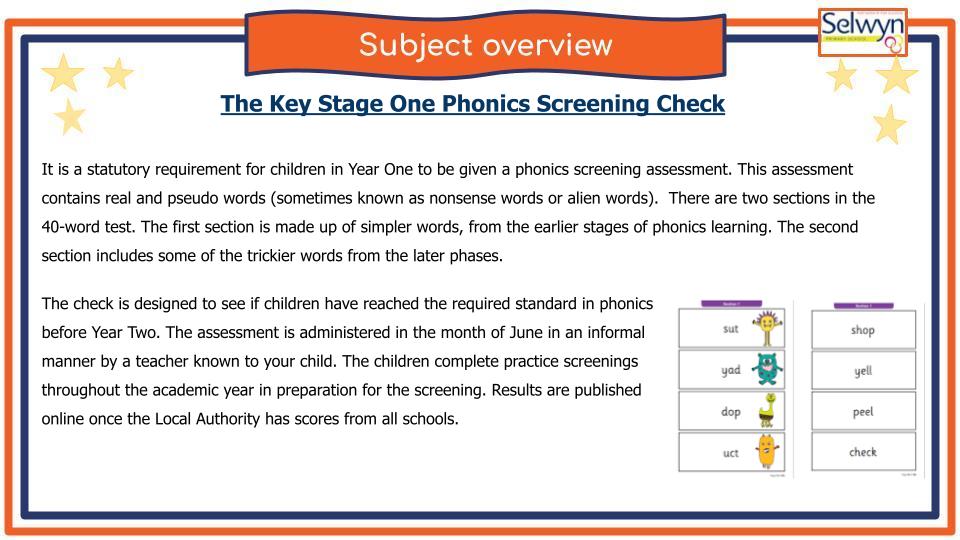 Click here to access sample screening materials provided by the DfE (Department for Education)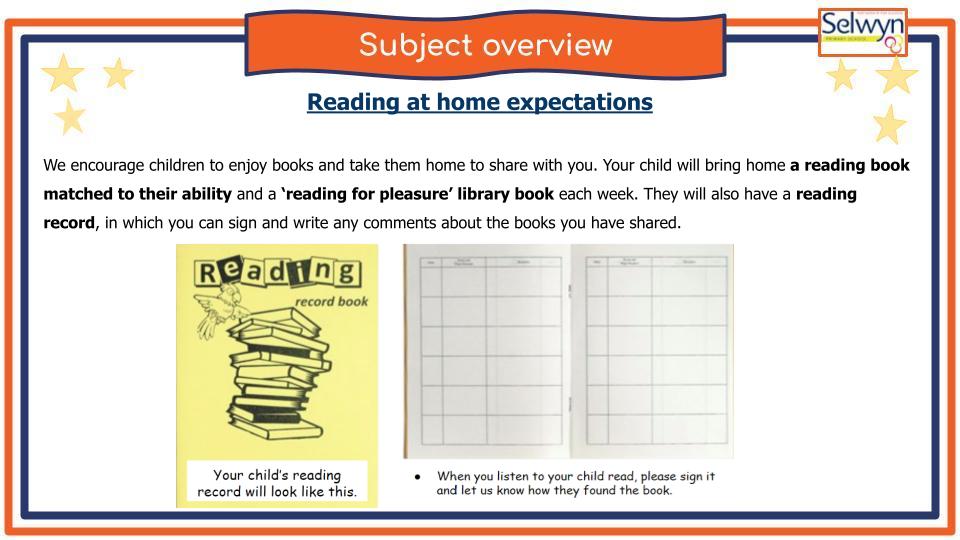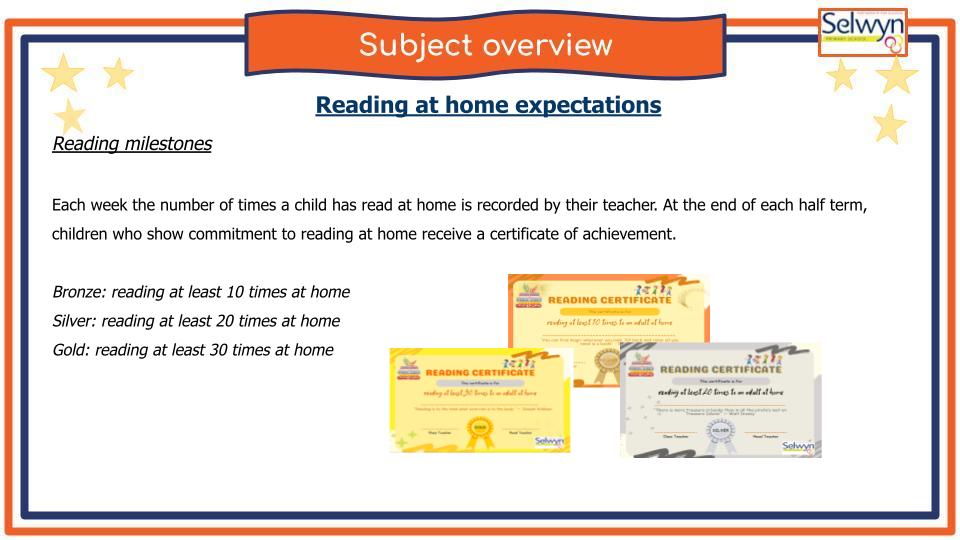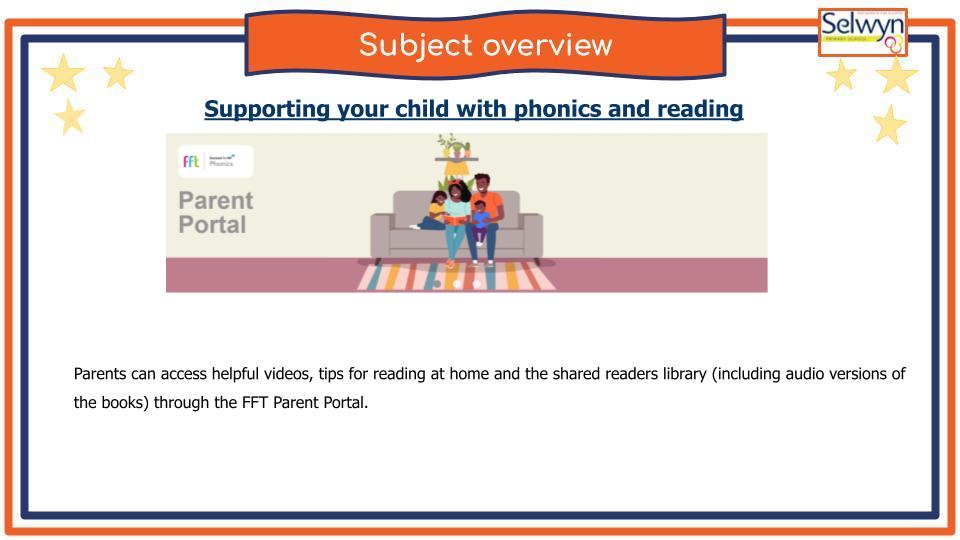 Click here to access the FFT Parent Portal.
Click here to access the FFT Success for All Phonics parents and carers guide.